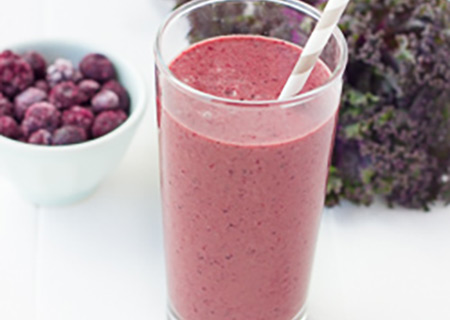 A breakfast smoothie is a great way to get started on your daily fruit and vegetable intake. I keep berries, spinach and kale in the freezer so that they are always available and I have a constant supply of ripe avocados on hand . Add protein to your smoothie to balance blood sugar.
Here's how I make mine:
Ingredients
1 cup organic red fruits (raspberries, blueberries, or mixed these can all be bought frozen)
1 cup green leaves (spinach, kale)
½ avocado
2 tbsp protein powder (hemp or pea)
125ml – 250ml nut milk of your choice (almond, coconut or hazelnut), quantity depends on whether you like your smoothies thick or thin.
Method
1. Blitz in blender until smooth.
Notes: Avocados keep well in the fridge once they are ripe.
Allergy advice: contains nuts.