Tracey Darrousez, DipION, mBANT, CNHC
Nutrition & Functional Medicine
Get Your Life Back
Find the answers to those chronic health issues that are preventing you from living life to the full with personalised and practical nutrition & lifestyle medicine – designed to fit in with your busy lifestyle. Book a free health transformation call today.
It's time to take back control of your health …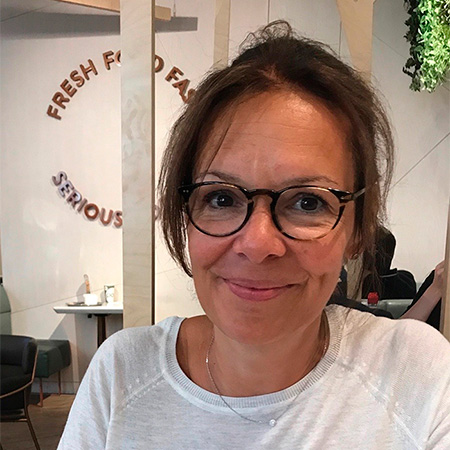 Are you fed up with having no energy or being in pain? Are you frustrated because you feel there are no answers to your digestive issues, hair loss or weight gain? Perhaps you have an auto-immune disease or chronic illness and have been told that there is nothing you can do other than take medication but you know this is not addressing the root cause of the problem? I empathise because I've been there …
I'm Tracey Darrousez, a Registered Nutritional Therapist + Functional Medicine practitioner. My passion for nutrition started when the removal of certain foods relieved my symptoms of autoimmune disease. Later, when I was diagnosed with breast cancer at the age of 33, Functional Medicine helped me on the road to recovery. Now I want to help other women to find the answers that they might not be getting elsewhere so that they can be fully present for their partners and families and find hope again.
You are busy but it's time to take care of yourself and I will accompany you every step of the way. Discover how to redress your body's balance and achieve wellness with food and lifestyle advice that you can fit in around your job and your family. Click the free call button above and we can talk about how I can help you get your life back.
Provide you with individualised nutrition advice to help you achieve your wellness objectives …
Improve productivity by offering your employees the opportunity to learn nutrition and lifestyle techniques to improve energy and concentration …
Functional medicine emphasises a definable and teachable process of integrating multiple knowledge bases within a pragmatic intellectual matrix that focuses on functionality at many levels, rather than a single treatment for a single diagnosis. Functional medicine uses the patient's story as a key tool for integrating diagnosis, signs and symptoms, and evidence of clinical imbalances into a comprehensive approach to improve both the patient's environmental inputs and his or her physiological function.
The Institute for Functional Medicine teaches health care professional's how to apply these principles in practice through an intensive 5 day training course called Applying Functional Medicine in Clinical Practice™.
I attended and completed the AFMCP™-UK training in London in 2018.