About
About Me, About Nutritional Therapy, Mission, Philosophy
I am passionate about the role food plays in heath. My interest in nutrition started around 25 years ago when I was suffering from an autoimmune disease with no known cure. I was advised to eliminate a food I was intolerant to and found relief from my symptoms.
Then, after developing breast cancer at the age of 33, I underwent the conventional treatment of operation, chemotherapy and radiotherapy whilst consulting with complementary medicine practitioners (in agreement with my oncologist). I believe that a holistic approach was key to my recovery.
Subsequently, I read up on everything I could find about nutrition and health. The information was often confusing and contradictory and that was when I decided to train to become a Nutritional Therapist. I wanted to be equipped with the facts and to make the path to wellness easier for others.
I obtained a Nutritional Therapy Diploma from the renowned Institute for Optimum Nutrition and am a member of the British Association for Applied Nutrition and Nutritional Therapy (BANT). This means that I follow a strict code of conduct, performance and ethics, have professional indemnity insurance for clinical practice and keep up-to-date with nutrition developments.
I am also a member of the Complementary and Natural Healthcare Council (CNHC) the UK voluntary regulator for complementary therapists.
Additional Courses
The Integrative Women's Health Summit
From Bump to Baby. Staying healthy during pregnancy and beyond
GI Health and Functionality
Nutri Advanced Functional Fat Loss Practitioner
Nutrition Concepts for Health, Fitness and Sport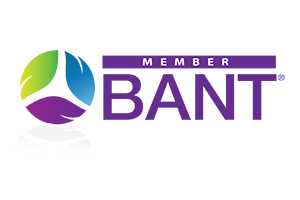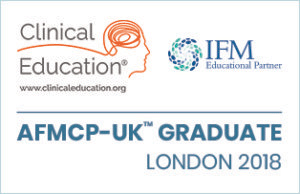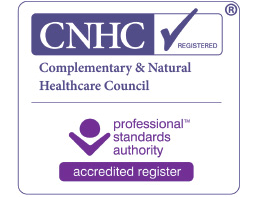 About Nutritional Therapy
Nutritional Therapy is about helping people to achieve optimum health through individualised diet and lifestyle changes. By using the latest evidence-based scientific research to tailor advice depending on your current health condition, nutritional therapy may help you achieve your wellness objectives. Nutritional Therapy may help with digestive health, hormonal balance, autoimmune conditions, food intolerances, improved energy, sports performance, cardiovascular health and most chronic health conditions. We work together to tailor a programme suited to your needs and I support you through the diet and lifestyle changes that may be necessary.
This short video shows how you can achieve improved wellbeing by consulting a BANT registered Nutrition Practitioner for individualised nutrition and lifestyle recommendations. You can read the transcript
here
.
I want to help you achieve wellbeing through improved nutrition and lifestyle choices. You will benefit from the latest nutrition science and my own experiences of disease to help you achieve your objectives whether that is improved digestion, hormonal balance, increased energy, peak performance, improved immune function or support for chronic illness.
I believe that optimum health involves looking at the root cause of loss of wellbeing by looking at you as a whole, including your emotions and physical imbalances, and seeking to influence body systems through nutrition and lifestyle measures. This is the basis of functional medicine which asks how and why illness occurs and restores health by addressing the root causes of disease for each individual. I am a Functional Medicine practitioner having completed Applying Functional Medicine in Clinical Practice™ training in London in 2018.