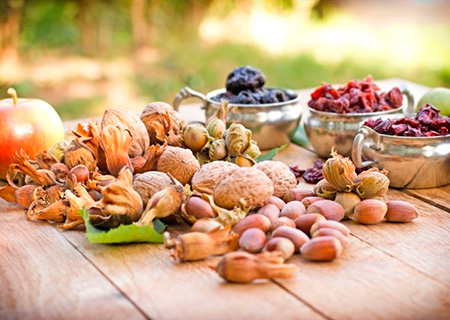 A monthly look at seasonal produce so that you can buy local, improve the nutrient value of your food buy buying fresh fruit and vegetables and help save the planet by reducing your carbon footprint!
Produce at it's best in October in Europe:
Vegetables
Aubergine
Beetroot
Broccoli
Brussels Sprouts
Cabbage
Cavolo Nero
Celeriac
Celery
Garlic
Globe artichoke
Jerusalem artichoke
Kale
Kohlrabi
Lamb's lettuce
Leek
Lettuce
Onion
Pak Choi
Parnsip
Peas
Pepper
Pumpkin
Radiccio
Radish
Runner bean
Salsify
Spring onions
Swede
Sweet potato
Swiss chard
Tomato
Turnip
Fruit
Apple
Blackberry
Cranberry
Date
Fig
Pear
Plum
Pomegranate
Quince
Tomato
Chestnut
Fish and seafood
Mussels
Oysters
Mackerel
Whiting
Recipe ideas :
Apple & blackberry crumble; Squash and pomegranate salad; baked Brussels sprouts, broccoli or kale; sweet potato and pumpkin soup.
I would love to hear about your recipes using these ingredients.